Hutchinson Co-op's Agronomy Division



Arlington

Hutchinson






Lester Prairie
Mitch Fabel is the agronomist at our Hutchinson Agronomy Location. A native of Hutchinson Mitch lives here with his wife Shelly, son Logan, and daughter Anna. Mitch graduated from Hutchinson Highschool and attended the college of South Dakota State University where he recieved a Bachelor of Science Degree in Agriculture. Mitch is active in the community with youth sports and programs.
Trent Palm is the agronomist and location manager for our Lester Prairie Agronomy Location. A native of Isanti, MN Trent grew up in the area and worked alongside local growers where he gained a passion for the farm life and learned the needs of growers. Trent currently resides in Hutchinson with his wife Cynthia and daughter Hannah.
Craig Gartner is the agronomist for our Arlington Agronomy Location. A native of Olivia, MN Craig recently graduated from SMSU in Marshall with a BAS in agriculture. Craig grew up working on the farm with his dad. He spent the past two summers working at Dow Agrosciences in Olivia working with hybrid yield trials and inbred development. Craig resides in Olivia.


We offer:
*Preseason crop input planning
*Financing
*Crop scouting for weed and insect control
*Tracking chemical rebate programs
*Representing your interest with manufacturers concerning product performance
*Yield checking with weigh wagons
*Soil sample test reporting and interpretation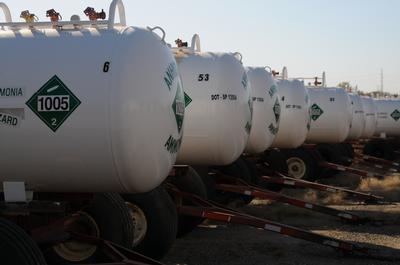 Seed:
*Leading seed sales and service
*Bulk and bagged seed and delivery
*A G3 Seed Treater for treating and inoculating bulk soybeans
*Test plots to evaluate seed hybrids and varieties
Fertilizer:
*Custom application of dry fertilizer and impregnated fertilizer blends
*Bulk dry or liquid starter sales and delivery
*Custom application or use of our NH3 applicator bar for anhydrous ammonia


Chemicals:
*Custom application of herbicide sprays, both pre-emerge and post-emerge
*Bulk herbicide sold in shuttles with calibrated meter and pump

But most importantly, we have an educated, friendly staff that will work on learning and knowing your fields, weed pressures, and farming operation.